James Morizio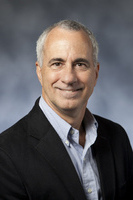 Adjunct Associate Professor of Electrical and Computer Engineering
Appointments and Affiliations
Adjunct Associate Professor of Electrical and Computer Engineering
Contact Information:
Office Location: 130 Hudson Hall, Durham, NC 27708
Office Phone: (919) 660-5252
Email Address: jmorizio@ee.duke.edu
Education:
Ph.D. Duke University, 1995
M.S.E.E. University Colorado Denver, 1984
B.S. Virginia Polytech Institute and State University, 1982
Research Interests:
He conducts research in the areas of mixed-signal VLSI design and sub-system hardware development for biomedical instrumentation products.
Specialties:
Computer Engineering
Nanoscale/microscale computing systems
Biological Computing
Mixed Signal VLSI Design
Integrated Analog CMOS Circuit Design
Courses Taught:
ECE 532: Analog Integrated Circuit Design
ECE 539: CMOS VLSI Design Methodologies
ECE 899: Special Readings in Electrical Engineering